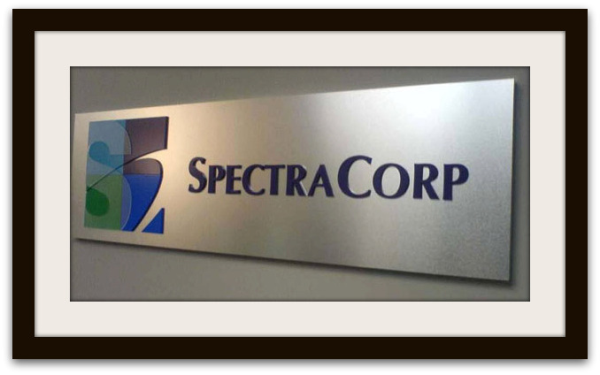 Aluminum composite panels are quickly becoming the material of choice for sign makers across the country.
Modern, classy, upscale establishments are the perfect fit for brushed aluminum letters. Here are some of the places where you might consider this sign substrate for your business sign or corporate signage:
A Insurance or Investment Firm
A Public or Municipal Building
College or University
Office Building or Park
High end Salon or Spa
Mortgage or Banking Institution
Corporate Headquarters
Upscale Hotel Lobby
A Property Management Company
Extremely rigid, durable and lightweight, aluminum composite panels allow you to create cost-effective signs that are impact resistant and will not rust or corrode over time as alternative materials might.
Consisting of two high quality aluminum sheets bonded to a UV resistant Polyethylene core, the Aluminum Sign has an incredibly flat surface that prints exceptionally well.  Your brand, business details and company logo can be printed onto the sheet to create an impressive sign that is sure to get a business noticed.